Danielle Cadena Duelen
February 20, 2013
LA GRANDE, Ore. (EOU) – EOU's Ars Poetica Lecture Series welcomes Danielle Cadena Duelen, reading from her recently published and award-winning works Mar. 5.
The free reading starts at 7:30 p.m. in the reference room at Pierce Library on the EOU campus. A book signing will follow.
In her first book, "The Riots," Duelen explores her past, seeking to understand memories from her experiences as a young woman.
"Fierce, tender, explosively honest, Danielle Cadena Deulen's radiant debut sings like a prose poem and lingers like a fever dream," writes Melanie Rae Thon, author of "In This Light."
ForeWord Reviews comments Duelen's book is "…transformative for writer and reader alike."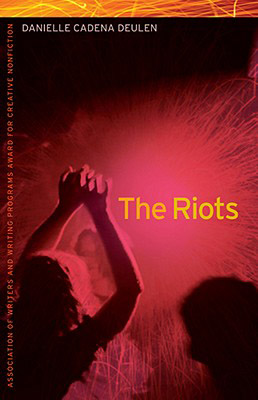 Duelen will read from her memoir "The Riots" and her poetry collection.
The memoir garnered Duelen the 2012 New Writers Award in creative non-fiction from the Great Lakes Colleges Association. The Association of Writers & Writing Programs also recognized her with their award for creative non-fiction and "The Riots" was a finalist for the Grub Street National Book Prize in 2011.
Duelen's collection of poetry, "Lovely Asunder," has also attracted attention as winner of the 2011 Miller Williams Poetry Prize.
Duelen is an assistant professor of poetry in the graduate creative writing program at the University of Cincinnati. She received her Ph.D. in English from the University of Utah and a master of fine arts in creative writing from George Mason University in Fairfax, Va.
Formerly, she was a Jay C. and Ruth Halls Poetry Fellow at the Wisconsin Institute for Creative Writing at the University of Wisconsin-Madison.
Contact: David Axelrod | Ars Poetica Lecture Series at EOU
541-963-9178 | daxelrod@eou.edu